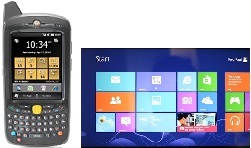 Who we are.
With nearly a century of combined experience, we stand ready to create innovative mobile solutions customized for your specific needs.
---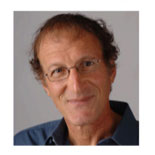 Richard Rubenstein
President and Founder of Jargon Software and developer of original concept and technology. Dick has spent over 30 years developing and refining technology solutions for companies, authored several and taught many software development seminars, as well as providing consulting services. BS in Computer Science, Physics, and Math from the University of Minnesota.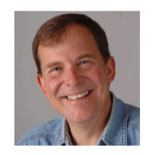 Clark Bain
VP Business Development of Jargon Software, with over 25 years of experience developing breakthrough technology solutions in business-to-business markets. Successfully introduced arc welding robots, machine vision systems, full-flat image setters, and other innovative technologies to broad commercialization. MBA from Harvard Business School, AB from Harvard College.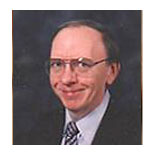 Tom Dietsche
Founder and architect of Jargon Reader software and ForceField application.Over 35 years in development, marketing, and support of business software. VP Development at Data Systems and Management (DSM), President of LAN Systems. BA from University of Wisconsin at Madison.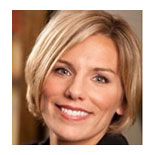 Stacy Jackson
Business Development and Office Manager. Stacy brings many years of experience in office management and sales for the transportation, events, fitness and software industries. Prior to joining Jargon Software, Stacy worked for Sharp UpSwing selling sponsorship packages ranging from $500 to $10,000 for women's events . BA from Philadelphia Biblical University.
---
Short History
We began as a brief conversation in the fall of 1997. A student approached Jargon's founder Dick Rubenstein, instructing a software class, with an idea for an Internet-based thin client application engine.  A part time collaboration resulted creating an HR benefits website featuring a direct connection to back office data, a technology that was in its infancy.
Tom Dietsche joined the company the next year, bringing needed software management skills as well as a deep understanding of order processing and  wholesale distribution management. He had authored WDS2, a popular wholesale distribution software application in the 1990s.
When PDAs came on the scene in 1999 (the Palm Pilot), the company saw an opportunity to apply their thin client deployment technology to the new world of mobility. From this came our current development and deployment tools. Mobile applications could now be readily developed and deployed, running either connected or disconnected, and had the ability to access most any back office data.
In 2002-2003 Jargon worked with Kirchner Corporation, a jewelry manufacturer featuring the popular Mother and Child pendant, and developed our first mobile sales force automation (SFA) solution, incorporating bar code scanning, signature capture, and remote printing.  In 2004 this breakthrough solution won the Computerworld Honors Program 21st Century Achievement Award for "Innovation in Manufacturing."
Clark Bain joined the company in January 2007 bringing important management and business development skills to continue to build on our earlier successes moving forward.
New Hampshire Housing Finance Authority (NHHFA) developed a mobile housing inspection application based on Jargon's technology in 2008 andreceived an award for program excellence from the National Council of State Housing Agencies (NCSHA) using it's mobile inspection application as a center piece.
In 2009 Jargon Software was one of three finalists for the 2009 Deubener Award from the Saint Paul Chamber of Commerce.
We've continued to expand our customer base and market focus. Field service customers, as well as food distributors, dollar store distributors, and agricultural applications all have resulted in additional features and capabilities for our core product offerings.  Jargon Software has well over two hundred end user companies, and thousands of end users.
---
Business and Technical Summary
Jargon Software offers mobile software for order entry, route and direct store delivery, field service, inspection, and inventory tracking for small and large companies. Jargon provides the fastest, easiest way to develop and deploy mobile business applications, both connected and disconnected.
Jargon's open design runs on any Windows desktop or WinMobile PDA, smart phone, netbook, notebook, or tablet.
Jargon's patented, award-winning, thin client allows fast development and no deployment overhead. Mobile apps utilize XML pages with embedded JavaScript. Our open standards:  XML, JavaScript, PHP, and SQL make Jargon applications highly flexible and configurable to meet the exact needs of any customer.
Our deployment engine incorporates a high volume SQL database to power both simple store and forward requirements as well as complete solutions with all data residing needed locally. Our deployment engine works with all HTTP compliant middleware as well as FTP services. Jargon Software looks forward to discussing any application or implementation idea.